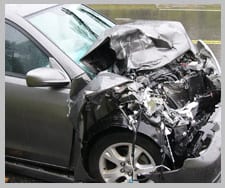 Crashworthiness is the ability of a vehicle or other structure to protect the passengers or occupants during a crash or other impact. Crashworthiness deals with product liability and issues such as whether the vehicle was designed correctly and safely to prevent injury when an accident occurs.
Crashworthiness cases are unique. They are expensive. They are complex. But most importantly, they save lives. They save lives because they force change in the industry when design issues are exposed.
We at the Beattie Law Firm have experience in handling crashworthiness claims. There is no doubt that these are very difficult cases. However, we have had success in advocating for our clients, including seven figure settlements.
If you have questions about a crashworthiness case, please feel free to contact us. We use the slogan "one call, that's all." And we hope that the one call to us will help answer all of your questions following your car accident.