Iowa's Only GR8 Professional Law Firm:
---


REQUEST FREE CASE EVALUATION
Meet Don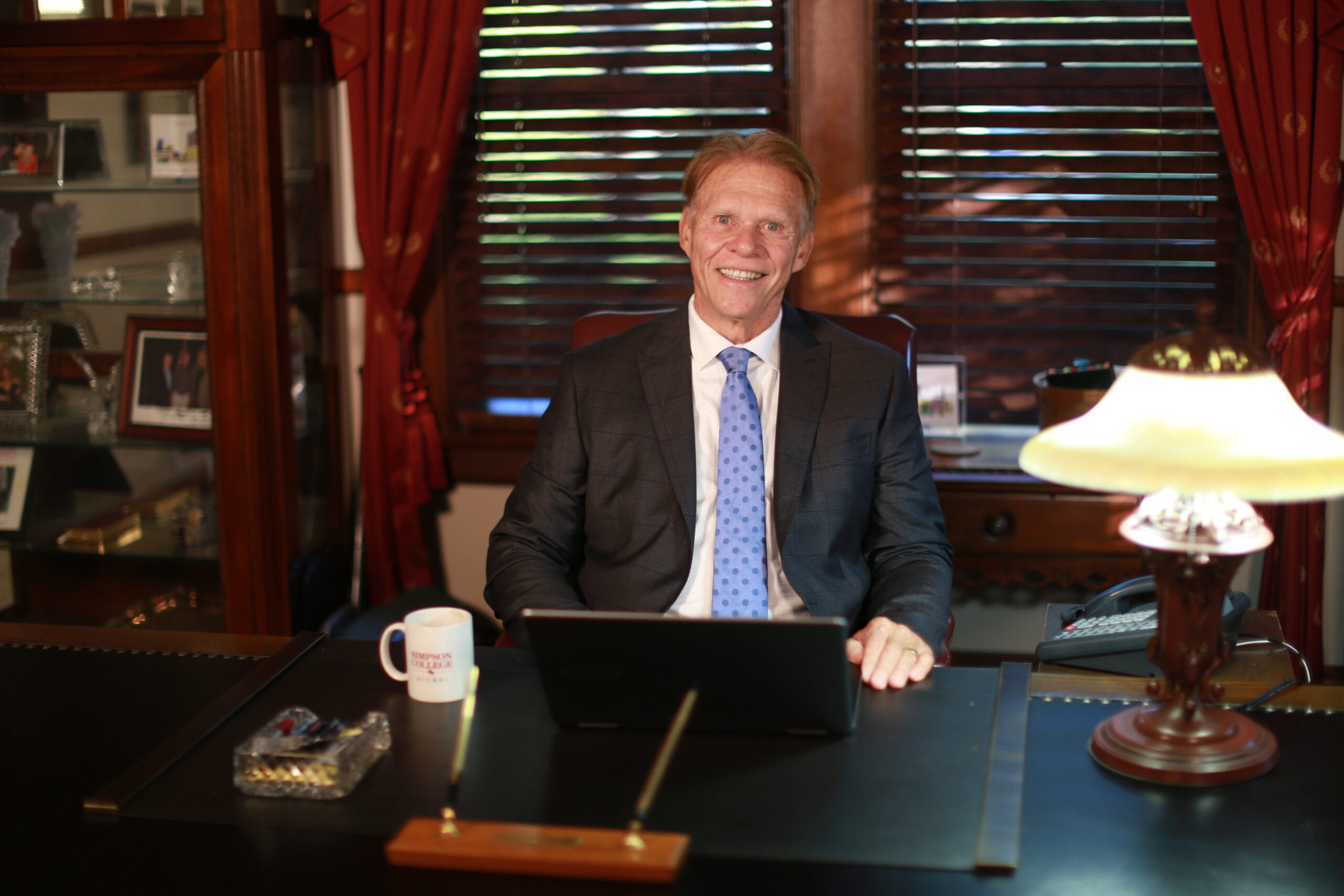 Don was raised on a farm in Jasper County located near Runnells, Iowa. He farmed with his father except during the school years in college at Simpson until he left for the Marine Corps in 1972 to become a Naval Flight Officer. From the time that Don was in the sixth grade he desired to be a lawyer representing injured persons, and specifically persons injured by large manufacturers' defective products.
After leaving the Marine Corps and graduating from Drake Law School Don achieved his "Walter Mitty" dream that continues through today and into the future. Don has devoted his entire legal career to representing the "hurt" people who generally are unable to afford to sue the corporations that have injured them.
That is why he has always represented injured persons on the basis that he will not be paid for services unless his clients are first paid. Even beyond that he has lived by the rule that if his clients are not compensated then they will not be obligated at all for expenses. Don and his team will absorb the expenses.
Don throughout his career has litigated and represented hundreds of persons who have been injured by all types of fuel, whether it be an explosion or carbon monoxide or some other defect in the fuel. This includes propane, natural gas, hexane, methanol, ethanol, acetone, catalysts and other types of fuels.
Very few lawyers in America have been involved in more gas-related cases resulting in injuries from use of the fuel and the products that use them. Don believes that manufacturers truly will not take safety into mind unless forced to do so. Representing injured people in this litigation will force manufacturers to produce safe products.
Don is a graduate of Drake University Law School, where he was granted Order of the Coif (Top 3% in class) honors and served as associate editor of the Law Review. Prior to law school, Don was an instructor in Air Combat Tactics, having graduated from Marine Corps Fighter Weapons School (Top Gun). From 1971 – 1974, Don was a naval flight officer for a RIO F-4 Phantom aircraft while serving our country in the Marine Corps. Before volunteering for the military, Don was a student-athlete at Simpson College in Indianola, Iowa.
Don is admitted to practice law in the State of Iowa, the United States Federal Court for the Southern District of Iowa, and the United States Federal Court for the Northern District of Iowa. He has also been admitted pro hac vice to practice law in the State of Arizona, the State of Florida, the State of Illinois, the State of Kansas, the State of Kentucky, the State of Michigan, the State of Minnesota, the State of Mississippi, the State of Nebraska, the State of New York, the State of New Mexico, the States of North and South Dakota, the State of Virginia, and the State of Wisconsin, as well as United States Federal Courts sitting in Colorado, North Dakota, South Dakota, Nebraska, and Minnesota.
---
---
---
Location: 4300 Grand Ave., Des Moines, Iowa 50312 | Phone: (515) 263-1000 | Fax: 515-263-1411
Email: [email protected]
Litigation Percentage
100% of Practice Devoted to Litigation
---
---
---
Certified Legal Specialties
Certified as Civil Litigation Specialist, National Board of Trial Advocacy, 1999
---
---
---
Education
Drake University Law School, Des Moines, Iowa
• J.D. (Juris Dr.) – 1977
• Honors: Order of the Coif with honors (Top 3% in class)
• Law Review: Drake Law Review, Associate Editor, 1976 – 1977
Simpson College, Indianola, Iowa
• B.A. with honors – 1970
---
---
---
Published Works
• Casenote, 24 Drake Law Review 872, 1975
• Article, First Party Torts – Extra Contractual Liability of Insurers Who Violate the Duty of Good Faith and Fair Dealing, 25 Drake Law Review 900, 1976
---
---
---
Classes/Seminars Given
• Settlement Techniques, Seminar Iowa Trial Lawyers Association, Des Moines, Iowa, 1992
• Full Disclosure and Discovery, Seminar Iowa Trial Lawyers Association, Des Moines, Iowa, 1996
• Legal Hurdles and Obstacles in Propane Gas Explosion Litigation, American Association for Justice, Boston, Massachusetts, 1996
• Rapid Fire, Warnings, Iowa Trial Lawyers Association, Des Moines, Iowa, 1997
• Legal Ethics, 2008 – Present
• Do I Need an Expert, Iowa Academy of Trial Lawyers-2008
• How to Avoid Being the Target of a Legal Malpractice Claim—NBI-2008
• Tactics of a Personal Injury Lawyer, Claim Director and Manager Conference Nationwide Ins. Co.-2009
• Does Workers' Compensation Bad Faith Exist in Medical Care Issues?, Iowa Workers Compensation Symposium, June 2014
Honors and Awards
• Double SS AWARD for Outstanding Achievement, Simpson College, 1993
• Who's Who Among American Universities and Colleges, 1977
• AV Rating by Martindale-Hubbell
• Super Lawyer for Products Liability Top Iowa Lawyer, 2007 – Present
• American Association of Justice Top 100 of National Trial Lawyers
---
---
---
Professional Associations and Memberships
• Iowa Academy of Trial Lawyers
• Super Lawyers
• Member, Multi-Million Dollar Advocates Forum, 2010 – Present
• Million Dollar Jury Verdicts and Settlements, Lead Counsel
• Iowa Lawyer Grievance Commission, 2012-15
• Million Dollar Advocates Forum, 1997 – Present
• The College of Master Advocates and Barristers, Senior Counsel
• Polk County, Ethics Committee, 1989 – 1993
• Polk County, Board of Governors, 1989 – 1994
• Polk County, Board of Directors, 1993
• Iowa State Bar Association, 1977-present
• Iowa Association for Justice, 1977-present
• American Association for Justice, 1977 – Present
• Blackstone Inn of Court, 1991 – Present
---
---
---
Pro Bono Activities
• Capt. Select, United States Marine Corps, 1970 – 1974
• Naval Flight Officer, RIO F4 Phantom, 1971 – 1974
• Graduate Marine Corps Fighter Weapons School (Top Gun) El Toro, California, 1973
• Instructor/Air Combat Tactics, 1973 – 1974