Looking Out For Your Best Interests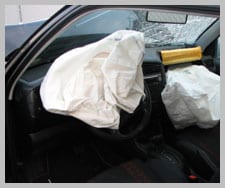 At the Beattie Law Firm in Des Moines, our lawyers represent clients throughout Iowa, making sure they are treated fairly and justly. Our personal injury and workers' compensation attorneys are compassionate to clients and aggressive in pursuing their best interests. We level the playing field, sothat your voice will be heard.Our personal injury practice includes a wide range of cases:
Gas explosions: Donald G. Beattie, the founder of our firm, has more than 30 years of experience litigating gasexplosion cases in Iowa and as lead counsel nationwide.
Car accidents: We take care of the details of your claim and serve as your liaison with the insurance company while you focus on recovering.
Motorcycle accidents: Our lawyers work hard to recover the compensation you need for serious injuries.
Truck accidents: A great deal of evidence needs to be collected in a big rig accident. Our attorneys and investigators know what to look for.
Train crossing accidents: Unmarked crossings, barriers that do not work, and other issues with respect to railroad crossings can be fatal. We are experienced in dealing with these issues.
Drunk driving accidents: We pursue dram shop claims against the responsible alcohol providers as well as the at-fault driver.
Pedestrian accidents: When a car or truck hits a pedestrian, the injuries can be catastrophic.
Dog bites: Children are especially susceptible to dog bite injuries, and we ensure you and your family are fairly compensated for all costs you might incur.
Agricultural injuries: Our lawyers investigate grain elevator accidents and other accidents in the agricultural industry.
Products liability: When manufacturers take shortcuts, people can be hurt by defective products.
Slip-and-fall accidents: People are often embarrassed by a slip-and-fall accident, but it is important to report the accident quickly and get the help you need.
Our personal injury lawyers also help workers injured in on-the-job accidents file for workers' compensation benefits, and we represent surviving family members who tragically lost a loved one in wrongful death actions.
Contact Our Car Accident Injury Law Office: Free Consultations
For more information about our past successes, please visit our Settlements and Verdicts page.Do not delay in seeking the compensation you and your family deserve. Contact our personal injury lawyers online today, or call 515-263-1000 to schedule your free, confidential initial consultation.