Iowa's Only GR8 Professional Law Firm:
---


REQUEST FREE CASE EVALUATION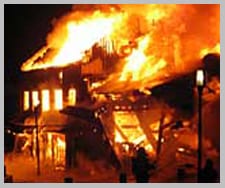 The Beattie Law Firm has handled hundreds of gas explosions. Most have involved propane or natural gas explosions because those are the gases that are used to fuel our homes in the Midwest and beyond. However, we know that not all explosions and fires happen due to a leaky gas system at home.
In fact, we have handled numerous cases involving other gas explosions and fires at home, at work, and elsewhere.
Hexane and Acetone, to name a few, have caused serious injuries and death to clients of the Beattie Law Firm.
We know what a family goes through after a tragic event. Litigation may be the furthest thing from your mind. Yet, immediate response to the event so that evidence can be properly preserved is important. This is especially important when a fire or explosion is involved because some of the evidence (the scene) may not be properly preserved for a long period of time after the incident. You have made it here to our website, which means that you are on the right path to getting the representation that you need.
Gas explosion litigation is complex and difficult. It should not be left to the untested or amateurs. Don Beattie, and the Beattie Law Firm, has handled hundreds of explosion cases resulting in serious injuries, burns, and death. We represent the victims of these tragic incidents.
When it comes to complex litigation, results matter. Check out or verdicts and settlements
here
. If you have questions about a propane gas explosion case, please feel free to contact us.