Iowa's Only GR8 Professional Law Firm:
---


REQUEST FREE CASE EVALUATION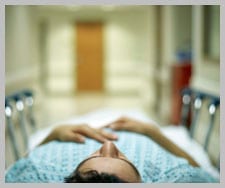 American workers spend a significant portion of their life at their place of employment or engaging in job-related tasks. As a result, it is no surprise that many injuries occur while on the job, some of them very serious that require expensive medical care. Serious work-related injuries can force an employee to spend significant time away from his or her job and result in life-changing disabilities. At the Beattie Law Firm, P.C., our team of experienced lawyers is ready to jump in and see that you get the care and benefits you and your family need.
With nearly 60 combined years of legal experience, the Des Moines workers' compensation attorneys at our firm are well-versed in Iowa's complex work comp laws and regulations. We take the time to fully understand your situation before we personalize our service to meet your specific needs. Whether you are a manufacturing employee, delivery driver or if you spend a majority of your day in front of a computer, speaking to our firm is the first step in your recovery.
Contact our on-the-job injury law firm online today, or call 515-263-1000 to schedule your free initial consultation. We will provide an honest assessment of your potential case and answer any questions you might have.
Des Moines Workers' Compensation Attorneys: Representing Victims of Serious Work-Related Injuries in Iowa
Most people believe that construction, highway, medical and manufacturing workers are at the highest risk of sustaining a serious on-the-job injury, and in many instances they are right. However, every employee — whether he or she works at a restaurant or a retail store — is susceptible to life-changing injuries. For example, falling down the stairs at work could result in spinal cord damage or brain injury, and serious cuts can result in nerve damage that require years of physical therapy.
In each of these instances, the help of an experienced workers' compensation attorney can be essential for obtaining the benefits and medical care you need.
Other serious work-related injuries include or are caused by:
Slip-and-fall accidents
Falling from heights
Back, knee and other joint damage (often from overexertion)
Falling objects
Vehicular accidents, including third-party liability claims
Machine-related injuries, including manufacturing equipment
Exposure to toxic chemicals
Whatever your situation, the Beattie Law Firm will be by your side and will see that you receive all benefits that are available to you. We will also ensure that your employer does not seek retribution because you filed a work comp claim — an act they are forbidden to do by law.
Contact Our Iowa Workers' Compensation Injury Law Firm: Free Consultations
If you were seriously hurt at work, take the first step in your recovery and contact our Iowa no-fault on-the-job injury attorneys online today. You may also call our firm at 515-263-1000 to schedule a free initial consultation with our office.