Iowa's Only GR8 Professional Law Firm:
---


REQUEST FREE CASE EVALUATION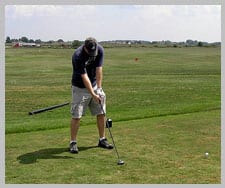 Have you been injured at a sporting event? Were you struck by an errant golf shot? Hit by a hockey puck? Injured because another participant went outside the rules of the game? If so, you may be entitled to compensation.
Iowa law provides many rules and exceptions for Iowans who are injured during sporting events.
We at the Beattie Law Firm have handled sports cases and can help navigate the legal framework for you. If you have questions concerning a sports injury case, please call us at (515)263-1000.