Iowa's Only GR8 Professional Law Firm:
---


REQUEST FREE CASE EVALUATION
Des Moines Work Injury Caused by Defective Product Attorneys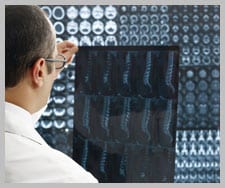 Were you injured at work by a malfunctioning product, a product that was designed improperly or a product that had bad warnings or instructions? If so, the Beattie Law Firm is here to help.
Products we use each and every day of the year should be designed properly and safely to avoid injury to people using them. Unfortunately, that is not always the case. Many Iowa workers each day are injured by the products they use in the course of their employment. We are here to see that these victims receive the compensation they need after suffering a serious on-the-job injury.
Additional Options Beyond Workers' Compensation Benefits
While one may initially think that Iowa Workers' Compensation is the lone remedy for an injury at work caused by a defective product, that may not always be the case. Let the attorneys at the Beattie Law Firm review your case to see if a product manufacturer, design, or retailer is responsible for your pain and suffering, disability, and other losses incurred.
Contact a Des Moines, Iowa, Product Injury Lawyer
Contact our Iowa personal injury law office online today and schedule your initial consultation with an experienced attorney. You may also contact our firm by calling 515-263-1000.